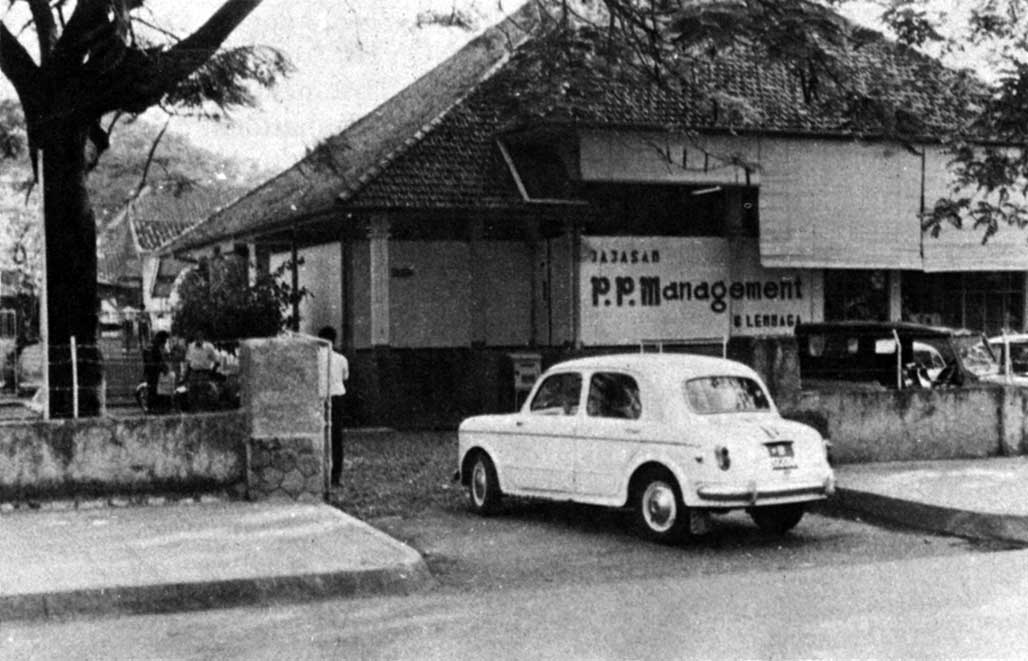 It was started from an Idea
In 1966, supported by students, Indonesian government made some improvement in politics, economy, social and culture, also defense and security. At the same time in Europe and America, moral movement was growing. One organization which promoted the idea of the movement was Moral Re-armament. One of its figures was FG. Hendricks, from the Netherlands, he visited Indonesia to study students' activities in 1966.
At the same time, Dr. A.M. Kadarman SJ (his Dutch name, A.M. Kuylaars), who at that time was still the Head of Economics of Faculty of Education (IKIP) Sanata Dharma Yogyakarta, visited Europe. When he returned to Indonesia, he had an idea to build a business school in Indonesia similar with Harvard Business School. With Mr. F. Diepen, the Fokker director (an aircraft company) as a mediator, Dr. Kadarman met Mr. FG Hendrick in the Netherlands. Both agreed to put the ideas together and tried to make that business school in Indonesia come into reality.
Dr. Kadarman and FG. Hendrick tried to meet entrepreneurs, including from DAF car factory, and officials of the Directorate of International Technique Cooperation from the Ministry of Foreign Affairs of the Netherlands, to smoothen the idea. In principle, entrepreneurs, together with the Netherlands government, agreed to give some subsidies with a condition that Indonesia had to provide a representative body to run the idea.
On the other hand, political situation in Indonesia, although it began to be stable, it was still insecure and it was facing the sectarian conflict which at that time was still worrisome, so the institution which was going to be built had to push down the insecurity and conflict, which might come out.
---
The Establishment of Yayasan Pendidikan dan Pembinaan Manajemen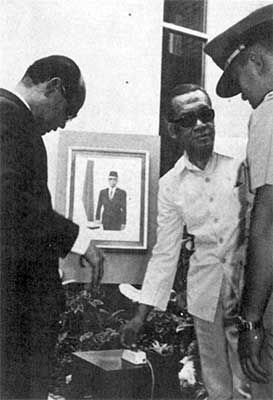 On July 03, 1967 , taking place in an entrepreneur's house named C. Soebianto, on Jalan Wijaya I/41 Kebayoran Baru, South Jakarta, a meeting to form the foundation was held. C. Soebianto also provided an office on Jalan Melawai Raya 16 Kebayoran Baru, South Jakarta to support the early establishment activities.
One of the meeting agendas was to ask the readiness of three figures—Prof. Dr. Bahder Djohan, representing Moslems, Dr. AM. Tambunan, representing Protestants and IJ. Kasimo, representing Chatolics, to act as the founders of Yayasan Pendidikan dan Pembinaan Manajemen in front of the notary. The reason was that the three figures were famous and steadfast in the struggle and dedication to the Republic of Indonesia.
After a while, figures from Buddhists and Hindus also joined the foundation's management, so it strengthened Yayasan Pendidikan dan Pembinaan Manajemen which highly honored togetherness and diversity.
It was said that the purpose of this foundation was to develop management in Indonesia based on Pancasila. It was a management system that concerned about all parties' interests—shareholders, employees, consumers, public, and the government.
The foundation strickly rejected capitalist management which concerned only about profit, and also rejected communist management which sacrificed human personality for the sake of groups' interests.
---
Pindah ke Menteng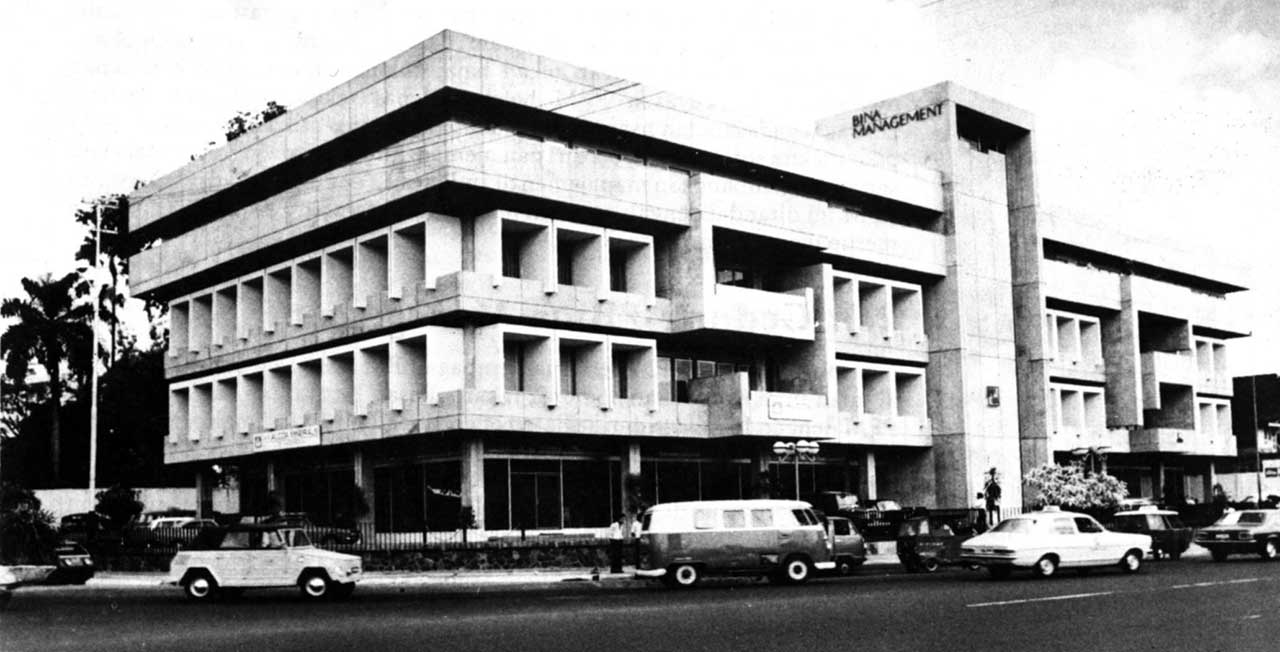 Ketua Badan Pengurus Yayasan Pendidikan dan Pembinaan Manajemen waktu itu Letjen (Purn.) TNI AD Dr. TB. Simatupang dan Duta Besar Belanda Mr. Hugo Scheltema pada 9 September 1969 menandatangani Cofinancing Agreement, selanjutnya Pemerintah Belanda menunjuk Nederlandse Organisatie voor Inter­nationale Samenwerking di Den Haag sebagai pelaksana untuk mendapatkan dana pengadaan Gedung Bina Manajemen (waktu itu namanya Bina Management). Sedangkan kekurangan dananya disediakan oleh pihak Misereor, badan bantuan yang dibentuk oleh para Uskup di Jer­man, serta pinjaman jangka panjang dengan bunga ringan dari Ecumenical Church Loan Fund (ECLOF), bagian dari The World Council of Churches yang berkedudukan di Jenewa, Swiss.
Pada 1 Juni 1972 seluruh aktivitas LPPM pindah dari Jl. Budi Kemuliaan No 2 ke Gedung Bina Manajemen Jl. Menteng Raya 9.
---
Revitalisasi PPM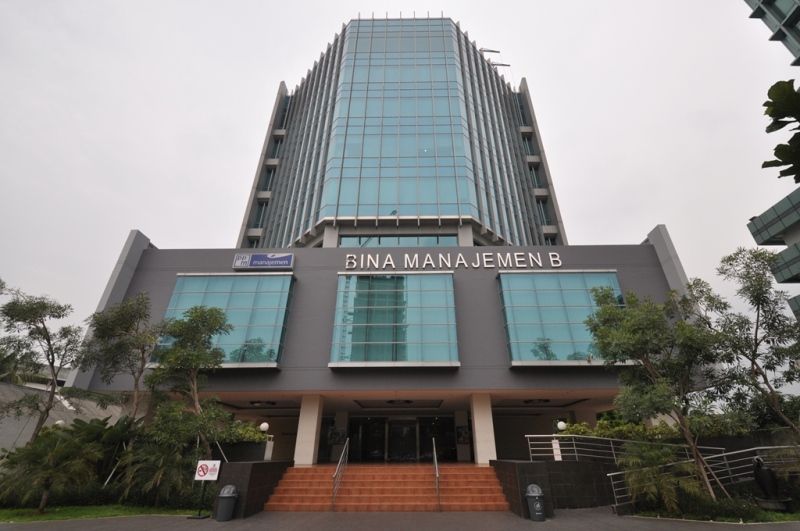 Di awal tahun 2000, menyambut abad ke-21 yang dinamis, PPM memperkenalkan logo baru yang mencerminkan dinamika baru. Dengan logo baru yang menambahkan kata 'manajemen', PPM ingin menegaskan komitmen dan fokus PPM terhadap kemajuan ilmu dan praktik manajemen di Indonesia. Sementara simbol 'komet' menggambarkan sikap visioner PPM yang senantiasa menatap jauh ke depan dan siap menyesuaikan diri dengan perubahan.
Sebagai bentuk penyesuaian terhadap berbagai perubahan, saat ini PPM Manajemen meneguhkan posisinya sebagai penyedia jasa layanan yang terintegrasi dalam membantu perusahaan bertransformasi atau .Integrated Management Solutions for Organization Transformation. Melalui jasa layanan terintegrasi yang dimiliki, PPM Manajemen berkomitmen dalam mendampingi mitra strategisnya untuk tumbuh dan berkembang menjadi organisasi yang inovatif, bernilai tinggi dan berkelanjutan.
Tentunya langkah revitalisasi ini tidak akan berhenti pada satu titik, namun revitalisasi ini akan terus berjalan demi terwujudnya cita-cita PPM Manajemen menjadi organisasi kelas dunia.